Bihar Election 2015: The Modi Nitish Lalu Show
Bihar Assembly Election 2015: Lalu, Nitish, Modi or ?
"Ke bantai ho abki mukhyamantri Bihar ke?"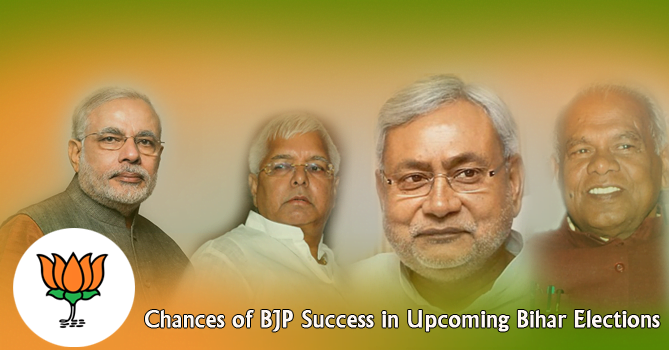 I can imagine this question and many others like this in various formats of Bihari tongue are surely in the air that comes brushing the soil of Bihar. This election to come has become a 'war of ego,' as well as a war of dynasty! Not only the people of Bihar, this assembly election has attracted the attention of entire Indian subcontinent – reason is obvious, Narendra Modi is involved very actively. He is single handedly taking on the grand alliance a.k.a Mahagathbandhan that involves Lalu, Nitish, and Congress. What is at stake? The ego of Nitish; all of Lalu (if at all is there); the remaining courage of Congress; sham of Manjhi and other less known netas, and pride of Narendra Modi along with a test of his charisma are on the line in this Bihar assembly election.
To admit frankly, I am not an expert person to comment about the present standings of political parties in the context of this election at hand. I cannot pass a statement about who is popular – Nitish Kumar or Sushil Modi. However, no one would be in a position to deny that Narendra Modi, the face of BJP is undoubtedly the most popular factor this time in Bihar. It'd be rare if you find someone in India at present time who does not know Narendra Modi. Therefore, it is as lucid as the water of ancient days Ganga that 2015 elections in Bihar is going to be the face of Modi vs the politics and sushasan of Nitish.
Opinion polls, pre-poll surveys, reports, nukkad bahas and all sort of these gibberish are playing an important role in changing quickly the perception or mind-set of the voters. There are still the rallies of star pracharaks like Nitish, Modi, and Rahul due in the different constituencies of Bihar; how can those news channels predict the swing of votes? I am surprised, as usual with the electronic media's role as the best 'unacknowledged' influencers or the voters' mind during public elections! The anti NDA attitude of some channels and the pro-BJP attitude of some of them act just to make us believe that Indian media is surely anti-neutral – far far away from the standards of journalism that is hailed as the fourth pillar of the democracy.
Everything aside, I am curious to study the waves of this election Tsunami once the star advertisers hit the battlefield with their non-stop public rallies. As the election is in Bihar, it is always a tradition that major points raised will be road, electricity, irrigation, farmers' issues, higher education, employment and better living standards with safety. Why? People of Bihar have seen almost 40 years of Congress, 15 years of Lalu-Rabri garbage, and 10 years of JDU+BJP alliance. Why it happens that when it comes of the election, Bihar always goes back to the core issues? What have been done, then? The question must arise in the minds of every voter who will vote and play the part in the biggest dance of democracy this October and November.
My appeal to all the voters is very humble – do not look for any party; look for a better Bihar that is always there in your dreams. Lalu, Nitish, Paswan, Modi, Manjhi and so many others… these are but the persons. Look inside them for their agenda; the one that suits you, trust him. Let us make our Bihar a better state; let Bihar come in the frontline of the building nation. Let us change Bihar!