Make in India Dilemma for Kejriwal: Attacks Modi USA Tour
Kejriwal in Dilemma over Make in India or Making India
Ah! Sri Kejriwal Speaketh:
Make in India can be considered later; make India first.
Kejriwal Sahab, I am with you; I agree with every individual syllable that you uttered while pronouncing this herculean sentence! Really, the Indian government should think of making India first rather than 'making in India'. By the way, they are Indian Government; they must know it.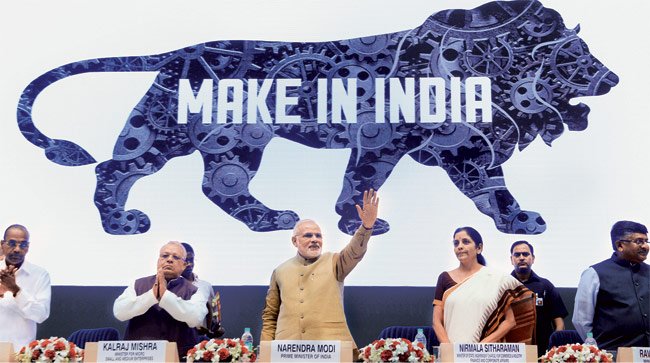 Mr. Kejriwal, do you know what status do you live in today? Of course, I am not asking you about your facebook status. (You seem more indulged with social and electronic media than being indulged with your state affairs.) Sir, unfortunately, you are now the CM, means, Chief Minister of Delhi – the capital of India. Unlike others, I am not counting the days you have been in power; however, I have the eyes to see what you have done being in power. I see your posters everywhere when I come out of my residence to go to office in the morning. "Koi ghus mangta hai? Mana mat karo. De do. Hame batao. Ham use jail bhejenge." Good! "Shikshak diwas ke mauke pe Rashtrapti ji bachon ko padhaenge. Dilli Sarkar." Another good one, and many like these are catching the eyes of people in the entire Delhi/NCR area. Very good sir. This is the perfect example of "Making India". Pat your own back as the approval of doing everything; in fact, you have done nothing! Passing days are unfolding the mis'deeds' of the Delhi Government or your Dilli Sarkar Mr. Kejriwal ji. When reporters ask you about the Dengue condition, you skip the camera. When it comes of speaking about the Modi Government, you are always ready to act as a trained actor from Anupam Kher's academy. I am mesmerized so much with your performance that sometimes I think you can beat Kapil Sharma in his own show!
I Doubt Kejriwal's Knowledge
When I heard your comment, Mr. Kejriwal, about Narendra Modi's visit to USA and his meetings with the CEOs of popular companies, I was compelled to think about your education. Sir, have you really been working in Indian Government revenue services? I doubt your intellect and understanding about the process of a nation-building. How could you even dare to become the CM of Delhi, sir? Do you understand what does 'Make in India' mean? I have my doubts about your dubious wit. With a small example, I would like to drive your confusion to the home of clarity. What did you promise in your Delhi Dialogue when trying to allure the minds of Delhi Voters? Do you remember, sir? You promised (the white elephants) of employment, good education, safety and many other issues. From where, sir, you will draw your revenue if there is no investment in public or PPP sectors? (Once again, I reiterate my doubts whether you were honest in your studies!)
Kejriwal sir, to make India, we need 'make in India'. Please understand. Our prime minister is not a fool. He knows better than you; he has been the CM for the period you will never get! You better pay attention to Delhi's making. Modi is visiting the CEOs and other important members there. He is not managing a 'krantikari interview' there. Be a proud Indian when you speak about our prime minister in such a critical scenario or just SHUT your mouth. By the way, where is your former law minister Somnath Bharati? I remember once you were proud of him! Sheer hypocrites!