Onion Scam: Pyaj Ghotala: Kejriwal: Delhi Government – Aaj Tak
Onion Scam by Delhi Government Kejriwal Pyaj Ghotala
The busy streets of Delhi are feeling the heat these days. It is all about the 'first scam of Delhi government' under the able leadership of Sri Arvind Kejriwal ji. Onion scam, as they call it, or in the proper Delhi terms – the pyaj ghotala. A report aired by the media channel Aaj Tak has blown the minds of Aam Admi Party leaders, including Manish Sisodia and chief minister Kejriwal himself. Well, there must be something; the channel that once used to be so close to Arvind, cannot be in the mode of betrayal! What did you do Arvind? Ab kuchh nahi bacha to pyaj ke paise hi bachane lage? You have already been doing chori of the chanda. However, later Kejriwal denied utterly the allegation saying that it's the conspiracy of Aaj Tak.
The Pyaj Ghotala by Delhi Government: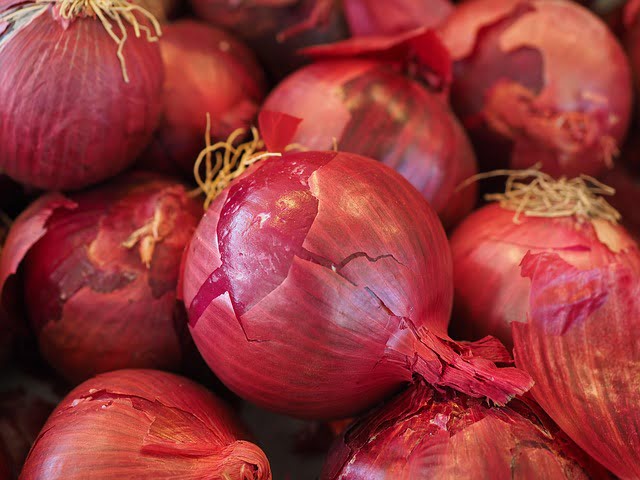 People of Delhi and all over India must remember that few days back, this same person, Arvind Kejriwal slammed Modi by saying 'make India first'. However, the same person has published full page advertisements from the government funds in the newspapers to save his already sunk boat. From where you are gathering so much of fund to give the advertisements in newspapers? Where is the Indian concern Arvind? Why did you spend the money from the share of Delhi people to save your ego? Is your self-concern more important than the hard earned money of people? Already you have put the money you saved from onion in your pocket, and people of Delhi are left wry-faced.
It has been the simple logic of the present Delhi CM – 'hail who louds me and slam who criticizes me'. Sir, the world does not move when you blow. People have the eyes to see and mind to think. What you do, cannot be hidden for long. How much Kejriwal and Sisodia may deny, there is truth in the allegation of onion scam. Then only, just to save the coming embarrassment, he has been targeting Narendra Modi without any valid or sensible reasons. These are cheap stunts to divert the attention of media and people of Delhi from the core issue of pyaj ghotala.
Very unfortunate that Kejriwal has forgotten the simple lessons of childhood. Sir, the people of Delhi are not fools. I give you a lesson, remember it always:
You cannot ride the same horse, which you are willing to graze!
If you think that you will keep befooling the people of Delhi for long, you are wrong. The one who can make, can always break. If you continue doing petty things like this, start counting the upside down. Your days are nearing, Sri Kejriwal!
Keywords: Arvind, Kejriwal, Aaj Tak, Media, Report, Scam, Onion, Pyaj, Chor, Chori, Delhi, Government, Sisodia, Manish, Arrogance, Truth, ghotala