We all have the same path… poem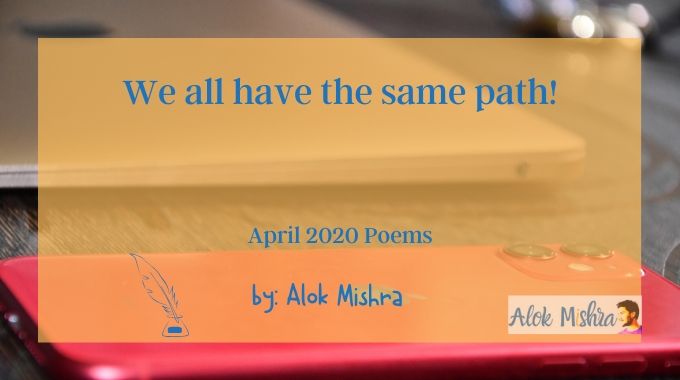 iPhone 11?
I got that.
Latest MacBook Air?
I got that too.
Costly suits?
I have many.
Can I peep into tomorrow?
Do I have any
tools to alter
what is to happen
to me or you?
I am poor!
Alas! But it's true!
It's the same path that we all go through.
written in anguish
by alok mishra
2.20 am, Saturday, April 4, 2020
1.
We all have the same path… poem