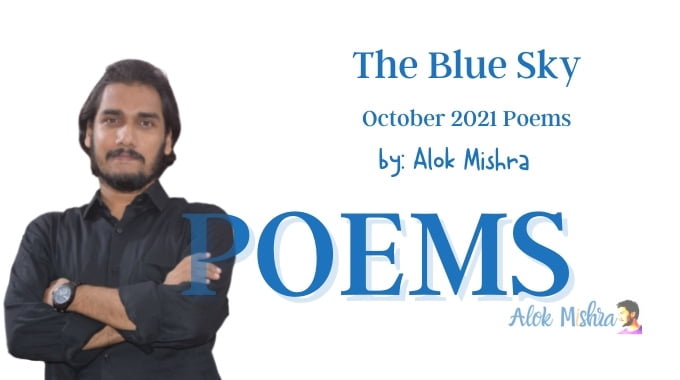 It's blue
or at least for the eyes that see
it from down here, standing
on the earth.
Since birth,
it should have been so
and from the times I could see
and realise things so and so,
unchanged in its pattern or hue –
yes, it has been blue.
Sitting on the lonely roof
in a weeping noon
or confusing evening,
I kept staring right into the eyes
of this vast battleground
where Gods once took each other on
and showered mercy upon humankind.
Today I can see;
tomorrow I might be blind.
It's blue and it'll be so, believe me;
the patient blue sky doesn't have any axe to grind!
Alok Mishra
October 7, 2021