Tatva, Soul & Karma by Tanuj Lalchandani – Book Review
Book: Tatva, Soul & Karma
Language: English
Author: Tanuj Lalchandani
Published by: Author
Publication Year: 2019
Formats: Hardcover
Genre: Religious, Spiritual
Reviewed by: Alok Mishra
Rating: 5/5 stars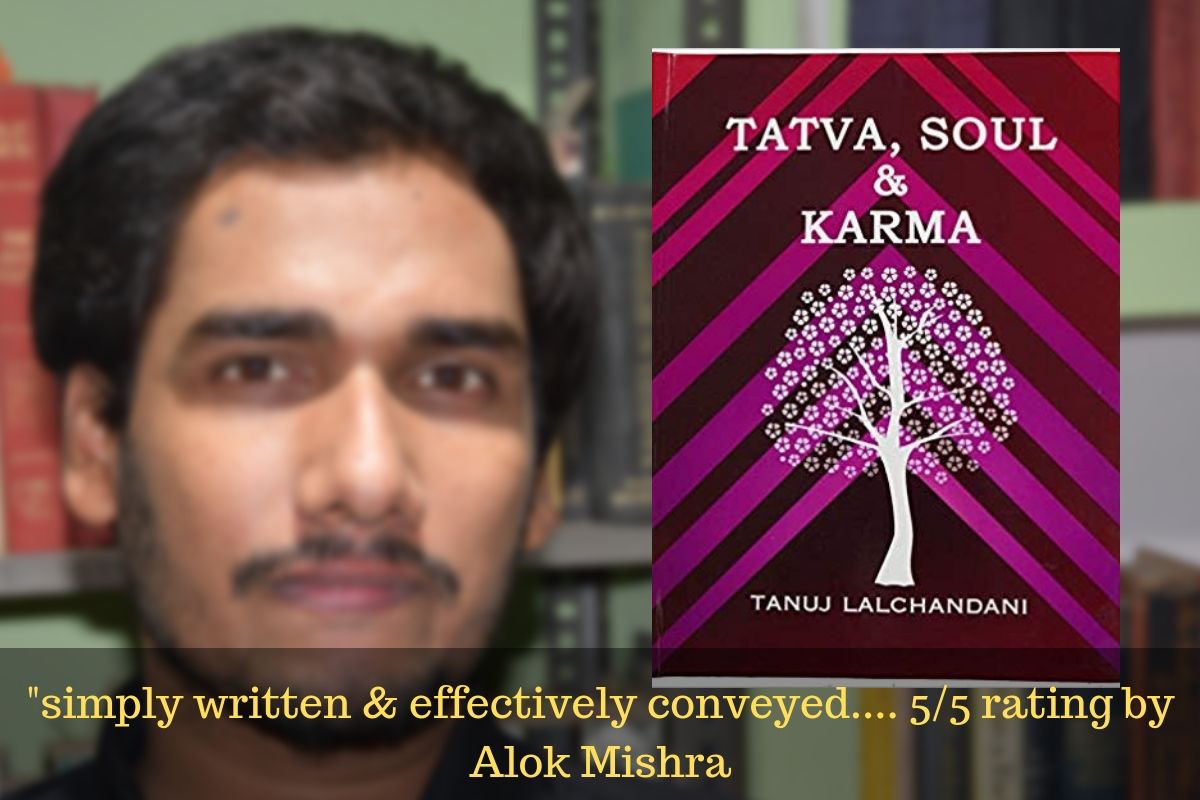 I have received this title a few days ago and just after I unpacked the book, I could not wait any longer to read it. However, for some reasons, I could not read it until this last Friday of July. And now that I have read it completely, let me share my opinions on this book by Tanuj Lalchandani. I will also share my review, ideal readers for this title and what's special about Tatva, Soul & Karma.
There are only 103 pages in the book and it did not take me more than 2 hours to read it entirely. And more interestingly, the artwork on the pages make it even better experience – you will find images of Gods and Goddesses throughout the book. And if I keep it short, the book is mainly about ways to worship major deities of Hindu Dharma. By reading this book, you will learn how to please Gods – Shiva, Vishnu, Hanuman, Bhairava, Brahma, and Ganesh. Moreover, the book also discusses the ways and methods of worship to please Goddesses – Devi Durga, Devi Lakshmi, Devi Saraswati. Other than these 9 chapters that tell about pleasing these deities, there are other chapters that deal with Yoga, Rudraksha, Horoscope, Karma, Nature and its connection with Astrology and also astrological remedies.
Tanuj Lalchandani, being in the practice of spiritual healing for almost two decades, has been suggesting spiritual and astrological remedies to people. By the publication of this book, he has tried to offer quick reference to the readers who are interested in making their lives better by pleasing certain Gods and Goddesses. In Hindu Dharma, anushthan, vidhan and Puja Vidhis are very important and one has to be accurate to achieve the desired purposes. However, Tanuj Lalchandani has also suggested that before beginning any of the methods in the book, one should consult with a qualified astrologer and who could be better than the person who has written the book?
Being a religious person myself, I found Tatva, Soul & Karma to be a book that is not only attractive with images of Gods and Goddesses but also packed with information that we can seldom find anywhere else. How many kinds of Rudrakshas are there? What are the functions of different kinds of Rudrakshas? What are the ten incarnations of Lord Vishnu? How to please Shiva for his blessings throughout life? How to get the blessings of Devi Saraswati? All this and much more…
Not only religious people but also the ones who are just curious about Gods and their governed planets and various other astrological aspects can learn so much from this book and satisfy their curiosity about religious and spiritual questions. I would advise the readers for this book strongly because it makes many complex things very simple. Not only it's easy to read but also the methods told in this book are very easy to follow. You can get a copy of this wonderful book from Amazon India:
Tatva, Soul & Karma
Summary
A must-have book for everyone who believes in Gods and Goddesses… as simple as that!