I-Spy: A Peep into the World of Spies – Amit Bagaria – Review
There are different layers of non-fiction and arousing non-fiction, I say, is the most active art of writing non-fiction. So, what is that you may ask. For me, a book in the non-fiction genre that lets your hair rise and allows your mind to become super active is arousing non-fiction. I have read many books in this category and recently I have read a number of books that I can call arousing non-fiction literature. I will be sharing my experience with you in the coming days. Today, let me talk about one such book – I-Spy: A Peep into the Wold of Spies by Amit Bagaria, an accomplished writer of books on international politics and Indian history and strategic and war affairs.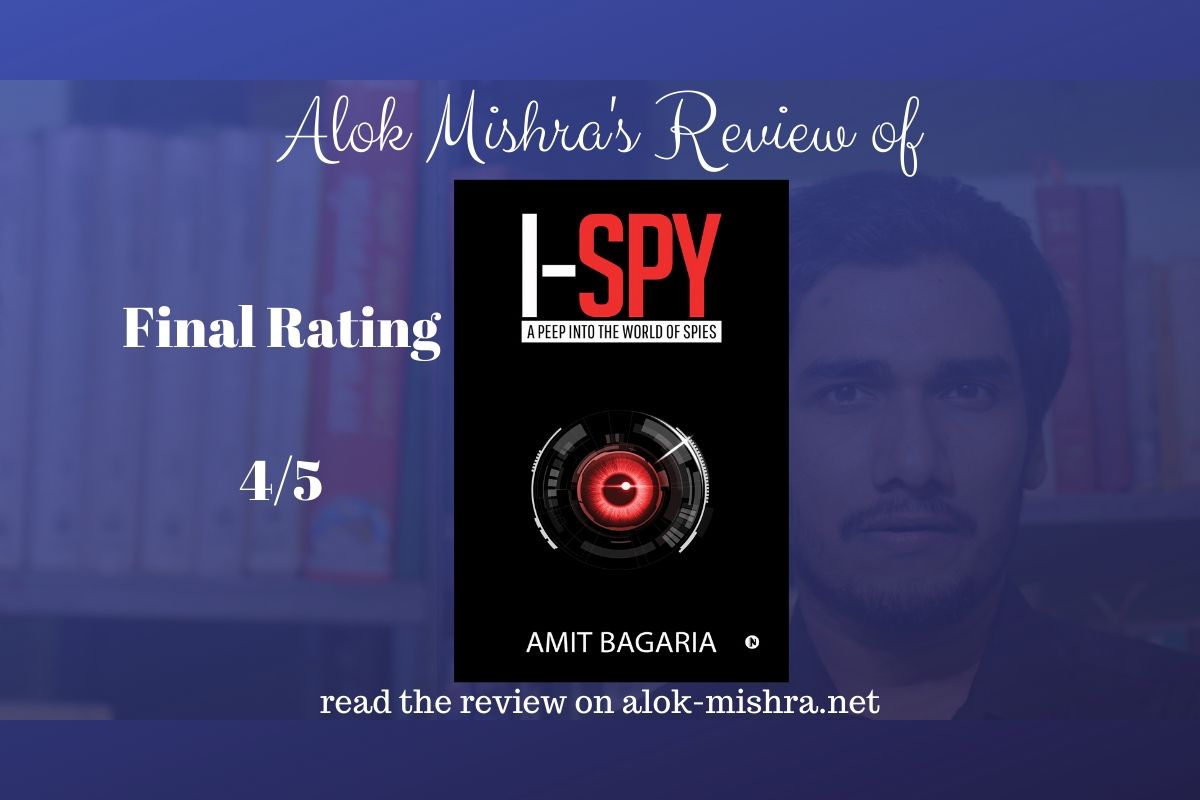 The book's title tells too many stories – I-Spy. I can be anyone who works as a spy. And Amit Bagaria, the author, helps you understand how does a spy generally look and what are his duties. Surprisingly, many of the readers might be shocked to know that a spy, opposite to what is shown in the movies, is usually living like a low-profile person eager to mingle with others around him so that he can serve his purpose the best. The author has also taken the task of letting the readers know about the best spy agencies in the world, working for governments, like RAW, ISI, Mosad, CIA and MI6. Amit has ranked these agencies in order from the most active in terms of gathering quality intel and information to the least active in the same manner. And to my surprise, RAW was not in the top 5 and even MI6 surprises being the top. However, this is purely how the author thinks of things to be rather than the actual condition which may well be different. Moreover, the most informative thing on the book, according to me, is the list of major achievements, in terms of operations by the agencies, that the author has provided in quite a detailed manner. 
I-Spy certainly stands out as a non-fiction book because the author's storytelling techniques have certainly made this book interesting enough. It can easily be compared to any mundane fiction book and may well win the race in terms of being read in a flow. There are also pictures and boxes of information wherever needed and you can find these things quite useful. However, the book certainly comes with a few things that can be highlighted as flaws of the content. When such high claims are made by any author, there must be quality arguments backing up these claims. Arguments are there in the book, well made and well placed; however, lack of first-hand evidence or citations to credible primary sources are missing and this might be a problem for many readers. 
Overall, looking at my experience with this book, I would certainly recommend this non-fiction book to the readers who are always interested in reading something new. Amit Bagaria's book will give the readers an opportunity to know the arduous life of a spy and the hard work that intelligence agencies do to safeguard a nation. You can get the copy of this book from Amazon India by clicking the link below: 
I-SPY: A Peep into the World of Spies by Amit Bagaria
Summary
This is a book based on extensive research of Amit Bagaria that allows him to come to certain assumptions about spies, their life, their works and their troubles. This book gives the readers an opportunity to know the minute works that intelligence agencies do to gather information and use it for the national benefits.