Hold it before it falls and shatters – A poem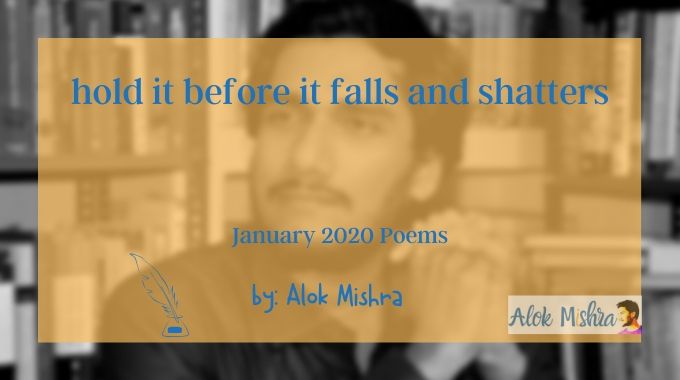 Where is my water?
Drinking water that my grandmother
carried home in pitcher
from the well not far of our house
made of woods and earth.
(Mother Earth!
You have seen enough,
haven't you, yet?)
Cold drink, wine, whiskey,
breezer, soda and what not!
Has the camel pushed the rider out?
Already?
Or will the rider not make
the same old mistake
once again?
While there is little hope (still),
there's too much pain!
alok mishra
3.
Hold it before it falls and shatters – A poem