Welcome to Alok Mishra's Website!
rave with me as I do every day…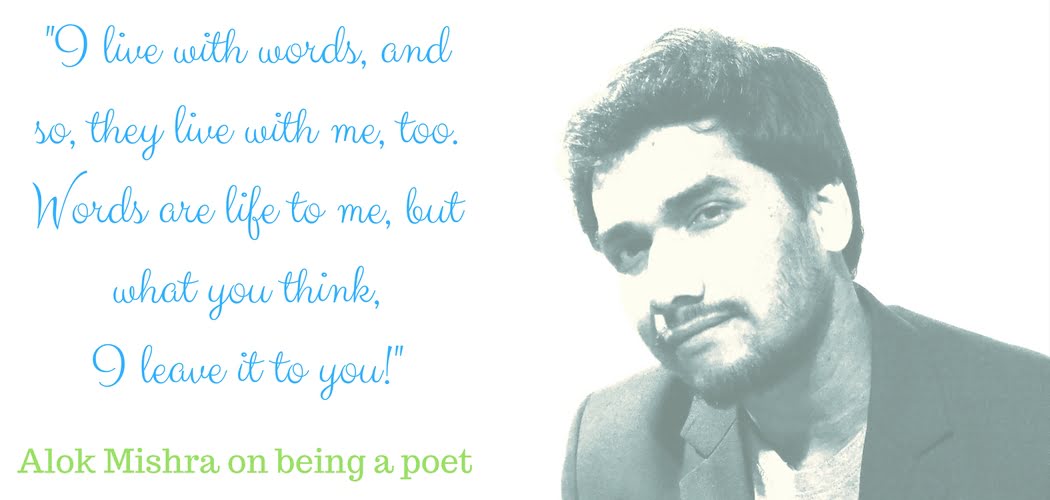 "Poetry is not only making music to others' ears. Poetry is beyond music; poetry is making the world aware of what they have in plenty – hope. Poetry is making people understand what they need in plenty – hope!"
Alok Mishra is a well-known poet, author of three books, a literary critic, book reviewer and entrepreneur. His publications are Being in Love, which majorly focuses on the issues of honour killings and possible remedies to the problem, 13 Untitled and Weird Poems and the third one, Moving for Moksha, a poetry collection. He has been the founder & Editor-in-Chief of a reputed and popular international literature Magazine – Ashvamegh. Alok is also the founder of BookBoys PR, the only dedicated book & author PR company in India.   
As a Book Critic:
Certainly one of the top Indian book bloggers today, Alok has established himself as a well-known book critic providing his valuable opinions about the books he read by different authors – emerging and established ones. He reviews books more often and posts them on this official website where you can read them easily. As a book reviewer, Alok has been active for more than 8 years now. He has also established BookBoys PR, the only PR company in India that solely works for authors and publishers – giving them the space they deserve on top book review websites in India.
More professional news:
Alok has established Ashvamegh Publication, an author-friendly and low-cost self-publishing company offering its services to authors in India and abroad. Alok is also the founder of two distinguished literary platforms – English Literature Education and English Literature Forum. Students and teachers can sign up on the forum and participate in various discussions that are going on, start fresh ones and enrich their idea of literature. English Literature Education makes it convenient for the literature students to understand various aspects of literature in simple terms.