I also slept with Rashmi Verma – Book Review
Book: I also slept with Rashmi Verma
Author: Sexthon (pseudonym)
Publisher: Self-published
Pages: 90
Genre: Erotic Campus Fiction
Rating: 3/5 stars
A line: It serves the purpose it intends to serve – keeps the readers engaged and entertained.
I have read some of the erotic fiction. Some written by well-known authors and some by newcomers while some by just someones somewhere. However, each of these works has something different to offer except for erotic descriptions of the intimate moments that are common with all these works. This one, I also slept with Rashmi Verma, written by an author with pseudonym Sexthon, takes the narrative to one further step and brings to the readers a gloomy side of the erotica that's only revealed at the end. Otherwise, the book is filled with mostly humorous incidents of sex-envy and campus fun.
"This woman was intelligent, funny, witty yet lonely, aloof, tormented and humiliated."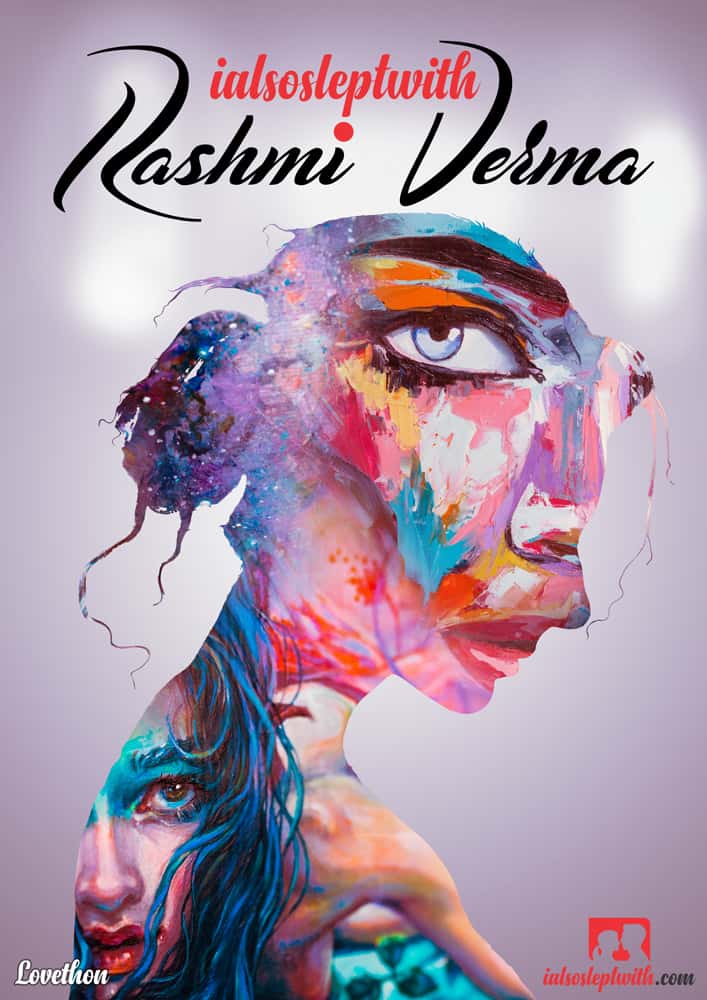 Yes, the central protagonist in this novel is Rashmi Verma, a girl in an MBA college (it seems from the narrative) who is everything the guys could dream. However, the lines above on the very first page of the novel leave a question mark on the impression that is created. Still, the novel begins with usual (or casual and loose) depictions of campus life. A girl, Rashmi Verma, is figured as one dominating personality in the campus who has almost made love with everyone except one character who is also the narrator of this novel. Motu, sometimes Mottu and other times Mottttuuuu. This guy, our narrator seems a person with flesh but also with a heart that feels for Rashmi – sometimes raged with lust and other times filled with compassion and love for her, a genuine one.
The novel is mostly fun. Readers who come from campus or a hostel background will mostly enjoy all these episodes of brawls between juniors and seniors, sex-sharing, marijuana and everything. There are only 15 girls in the said college and about 100 boys and so, the sex-starving of our narrator can be understood as he cannot get the chance to sleep with Rashmi Verma who is the reason behind a game – I also slept with Rashmi Verma where guys tell their intimate episodes with her to all others. Well, that seems a bit too much and also bizarre!
Overall, the novel is a quick and flashy read except for the ultimate chapter where we come to know the gross reason behind Rashmi Verma's casual behaviour with guys and sexing around. If I take that last chapter out of this novel, nothing will be left except the casual narration by a person who just could do anything to get his chance to have sex with Rashmi!
Critical Remarks:
A casual novel without a certain plot except for a guy's desire to have sex with a lady who almost has casual encounters every night. However, is that true? This question keeps buzzing in the background. Language is simple and Hindi is stuffed with unnecessary translations at times unless the non-Hindi speakers read it. The theme is only reflected in the ultimate chapter where Motu is listening to Rashmi's account.
Ideal readers for this novel are all those readers of erotic fiction who read books to be pleased rather than compelled to ponder. There are only 90 pages in this work so you can enjoy reading it if you have 3-4 hours of spare.
I also slept with Rashmi Verma
Summary
The last chapter saves the novel if it is read by the readers who look for the ray of light even in the darker episodes of a sinner series… fun and casual.