How to study literary theory and criticism? Alok Mishra's Tips
For the students of English literature, one of the most difficult tasks is understanding the literary theories accurately and without any misconceptions. Believe me, it's tough without a doubt if you don't have the right approach. However, understanding literary theories becomes very easy once you know the idea behind it. All you have to do is think with a perspective of the theorists themselves and try to understand what actually a particular expert in a particular literary theory would do with a literary text. Once you get this point, you are more than simply understanding – you are, actually, getting the accurate idea of it.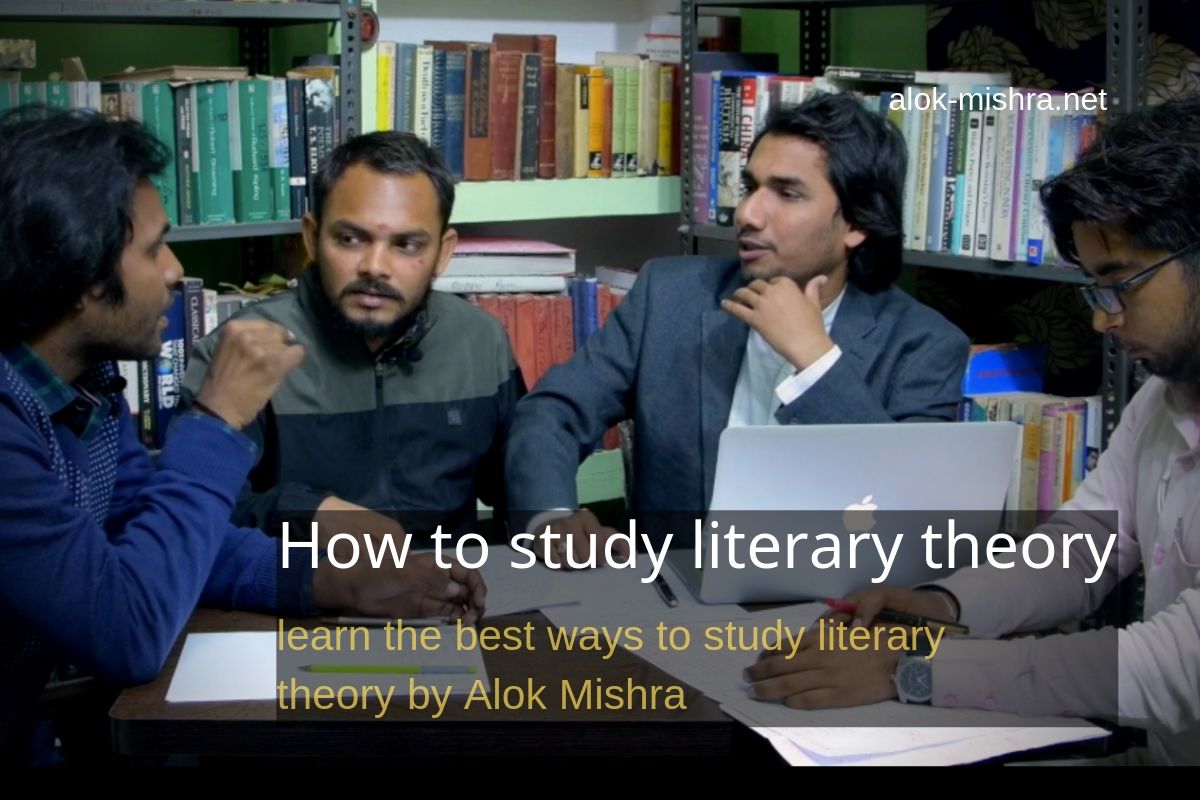 How to study a certain literary theory?
If you are a student, you will always want to study it. However, studying it might not bring the desired result. You have to focus on understanding it. Once you understand the following, you will have a complete idea of that particular literary theory:
1. The idea of the theory
2. Domain of the theory
3. Application of the literary theory
4. Major figures associated with the theory and their contributions
5. The theory that might have contradicted it or taken it forward
So, these are the basic points you need to keep in mind when you begin analysing and understanding or studying a certain literary theory. Give them proper attention and try to figure out things in order:
What
Why
How
Once you understand what the theory suggests, you can move on to why and then how – that is, to apply the theory on literary texts.
Should you study literary theories in order?
Well, except for chronological, there is no order of literary theories. You can study anything anytime. However, most of the authors and scholars who have prepared books on literary theories have divided the wide section in order – an order that's mostly established by time. Following this order will provide the students with a proper background. For example, studying deconstruction before studying structuralism is okay but not advisable because it won't yield as much benefit as the reverse might offer. So, studying in a standard order (you can follow some book for this) is always helpful.
Which books should you use to understand literary theories in the best possible way?
Are you a beginner? If you are an absolute beginner, believe me, Beginning Theory by Peter Barry will do miracles for you. Buy it from Amazon right now – click here to buy Beginning Theory.
If you are a student of post-graduation, still the book will do great for you. However, if you understand the basics very well and want to grasp the advance, you can look for other books which are advanced. Such books are:
Reader's Guide to Contemporary Literary Theory by Raman Selden – click to buy now
Literary Theory & Criticism by Patricia Waugh – Click to buy from Amazon now
These two books are enough for the advanced readers of literary theory and it will certainly help them understand the dimensions of various literary theories in details. Both books are amazing and well-written.
You can also join one of the best literature forums and discuss your findings and progress in literary theories with other literature enthusiasts. Click the link below to go to the website and register yourself to be able to engage in discussions and debates over literary theories and many other aspects of literature.
All the best from my side, guys! Do your best and keep rocking!
You can let me know your concerns in the comment section and I will do my best to get back to each of you.
read further about: