Books on my reading list for February-March 2017
What am I reading right now? As a fellow reader, if you too have the same question to be asked from no other than yourself, you are an inspired reader who cares to read new things as well as learn. As a literary entrepreneur (sounds good and new? no, I didn't coin it), I do have to invest my time in different things – planning, executing and planning again… Nevertheless, I do invest some quality time in adequate quantity to my reading needs. You can say, moreover, that I read a lot. Not only I love collecting books, I love reading those as well. Now, coming to the question – what do I have on my desk at the moment.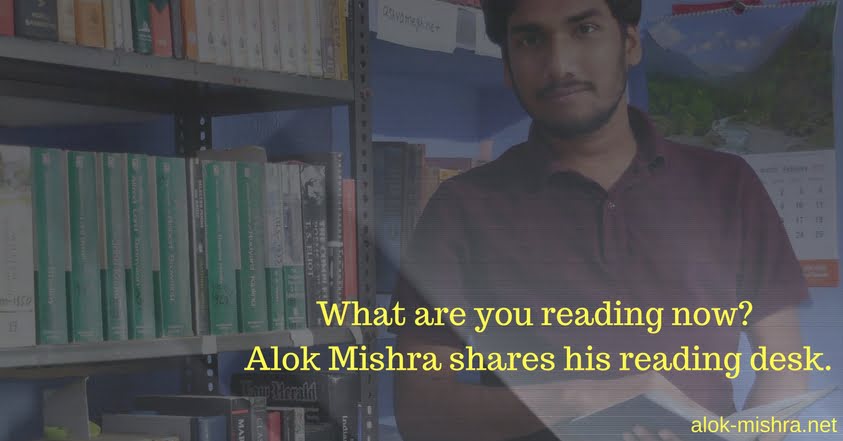 Well, I don't read with a purpose that I have to finish the book. I read, rather, with the purpose to take something out of the text and further enhance my knowledge horizon. That's why my reading list will reflect mostly the books which have plenty of information, opinions, knowledge, ideas and inspiration. I am reading Auden's Forwords and Afterwords. This book, in simple words, give you an insight into the thinking of the W H Auden. These writings reflect his opinions on the books, authors and channels of thoughts. The very first chapter, about the Greeks, is very interesting. I am enjoying the book's content as well the book itself (who won't if he or she owns the hardcover!). Then, I am reading this 'The English Essay and Essayists' by Hugh Walker, the great educator. This book is not just another collection of essays; it's rather a systematic packaging of the information a person might seek on essays. Right from 'what is essay' to 'some essays of yesterday,' you will find the book quite interesting. Interested in non-fiction, I am enjoying the book more than a person with interest in fiction could enjoy Graham Greene!
With these two, I am also reading an interesting book which you might find even more interesting. 'How to Read a Book' by the American philosopher Mortimer J Adler! This book has caught my interest recently when I just leisurely went through the pages. And believe me, you need to read this book to know some of the interesting things about a 'good reading habit'. Adler, quite successfully, poses himself no less than a critic when he takes the charge. A Reader for Writers is my current sidekick. Jerome W Archer and co-author have done some great selections of prose pieces in this book. This book might interest a common reader or might not because prose reading isn't a daily elephant in the room!
The final book that I am having on my reading list for the days is Anatoly Lunacharsky's 'On Literature and Art'. I am reading this book mainly to further deepen my perception about a Marxist view of literature and art. The compiler, indeed, has shown the partial character in the first section of this good book where only the Russian authors get their places. Lunacharsky's views on Maxim Gorky, Dostoyevsky and Pushkin are very useful for the enthusiasts for Russian literature. In the second section, the writings of Anatoly Lunacharsky gets widened and the section has his views on Jonathan Swift, Bacon, Shakespeare, Wagner, G B Shaw and some others. As in the health issues, second opinions always are useful in literature as well!
So guys, this is my reading list for the next few days. As soon as I finish these books, I will try my best to write the detailed reviews of each of these. Happy reading for the moment!