Becoming a Book Reviewer (Critic)
Book Reviews are becoming very popular and I am delighted to see many young persons coming in the groove and rolling with the trend. Yes guys! Let's read them all and let's offer our opinions – encouraging, harsh, neutral or even exaggerated! After all, we have the democratic right to read the books once an author writes it; we have the same democratic right to share our thoughts about what we have read. Let's exercise that! Let's be the book critics. However, there are some, rather basic, nuances that I would like to present in front of all the young book reviewers who are there on the list, waiting to make their mark as future opinion makers in the book industry.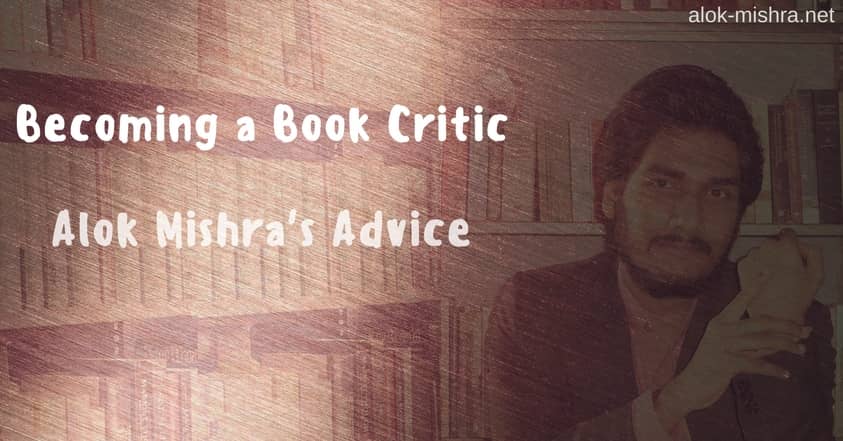 Why are you here in the book reviewers zone?
Well, it might be a co-incident that right now I am listening to the Foreigner's trademark – Waiting for a Girl Like You. And there is a line in that song – … "I only know it's a matter of time". If this is the case with you, you won't survive longer and your instincts will draw you to another profession. If this is by chance that you have found yourself to be a book reviewer, either start reading seriously or look for the real kin to your professional heart. Reviewing books is a serious job and it requires an interest in the books, as the core constituent of this profession. Just by reading one or two modern fiction and fancying oneself as a book critic won't work! You must be in the zone of book critics only if you are a bookaholic, a book-blogger, or at least an ardent reader for years. And believe me, you will enjoy being a book critic once you develop a liking for books.
How to review books?
Well, that is a tough question with so many ways to be asked and likewise, even more the ways are there to answer. How a person does the book reviews is entirely the merit of that person who is doing it. Nevertheless, there are some norms; there are some ethics and there are some idle ways to do the same. And the best thing is, there are no certain things in this job! Maybe what are norms for me would mean nothing to another book critic. Moreover, it also becomes the case most of the times that we see many reviewers with many sets of rules for themselves. Therefore, there is nothing constant! Still, what I personally think, I would like to share with my readers.
Look for the best & look for the worst: Exactly, you have to look for the zenith best in the book as well as the lowest point in the book which might be in the terms of anything – plot, narrative, theme, word choices, discourse, development, factual, or any other thing. Just pick the best and juxtapose that with the worst. As a book reviewer, one has to pose both the points to the readers – the freezing as well as the melting.
Don't be a mere narrator: This is the error, according to me, which most of the beginners in this field do. As a book critic, it's never your responsibility to summarise the book for the readers. You have to critically examine it and present your observations to the readers. Yes, a brief overview could always be presented but never care to offer a detailed summary of the book. Always remember that one does not have to write an examination paper. Be the critic and care for the fictional deconstruction rather than offering a shorter version of the plot and narrative.
If that's a paid review: This is the question that many people ask me. I also do paid reviews at times but I don't forget to offer my viewpoints, maybe in an implicit way, on the faulty side of the book. Yes, you can be ethical even when you are paid for not being so. You can always highlight all the lit side of the work you are assigned to review but it's always in your hands to present the seamy side of the book and that might be done in a covered manner.
The idle length of a book review: It might be anything from 400 words to 1000 words. If people write more than that, I would ask them better to write a paper of 3000 words and get that published in any literary journal rather than writing a book review. Book reviews are meant to show the best points, worst mistakes, critical views on the technique of the author and other important points which a general reader might ignore or the critical ones. These are neither to wrestle with the author nor to sing a saga for him or her.
What's the best way to start book reviewing career?
Well, that's a very important question! A book review career might seem lucrative and lavish in listening but there is nothing like that very near for a beginner unless the person is fully committed to it. I would say to start with a rapid pace and make a reputation for oneself in the field. To do that, one must start a book review website at first and then start reviewing as many books as he or she can do. Once there is a reputation for the person among the authors, best book promotion companies, big players in the market and among the book bloggers as well, the person is all set to launch! Once the offers for reviews on demand start, the game begins…
Bonus: If you still unsure what to do but you are sure of your reading passion, please visit http://ashvamegh.net/book-blogger-get-paid-for-book-reviews/
You can submit your query to the team and I will personally take care of your passion by providing you the right opportunities. Keep rocking guys! You are the future!