LinkedIn Profile Examples Become Expert LinkedIn Member
LinkedIn Profile Examples: How to Create an Expert LinkedIn Profile
Seldom will you find someone who is an active internet user and does not know about LinkedIn! It is because LinkedIn is the most popular platform to find new jobs, showcase your talents, display your innovations and simply strengthen your online presence. Your LinkedIn profile gives you enough power. Have you ever thought what you can do with it? Have you ever taken the time to design and build your profile stronger and attractive? Today, we will talk about crafting a LinkedIn profile that will give you opportunities, recognition and probably website traffic (if you wish to extract).
(Take a look at my LinkedIn Profile here for a view of fully featured profile)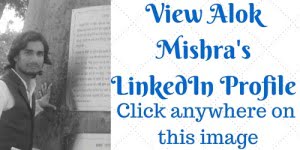 Your LinkedIn Profile: Things to remember
Let us talk about it. Have a look on your profile; is it arranged well? Are you satisfied with it? Do you see things and say – 'oh! It might be something better!' Time has come to do so. Let us make that better. You have to consider certain facts:
Highlight: What do you want to highlight the most in your profile? Keep that section just after your summary.
Sections: Make sure you add and update most of the sections in your profile.
Employment details: This section is a MUST and should remain updated. If you are serious about finding yourself a job, your previous employment history section will boost your chances.
Photograph: Do not let LinkedIn do it for you by adding that grey mask! You have to do it for yourself. Add a professional photograph; facebook style selfies won't work here. An image is worth 1000 words; this phrase perfectly fits here. People (also the employers) view the profiles with photograph first. (Perhaps, they do not bother about the profiles without a photograph. So, it is better not to take a chance!)
Contact information: If you are serious about it, consider adding your professional email address to your profile.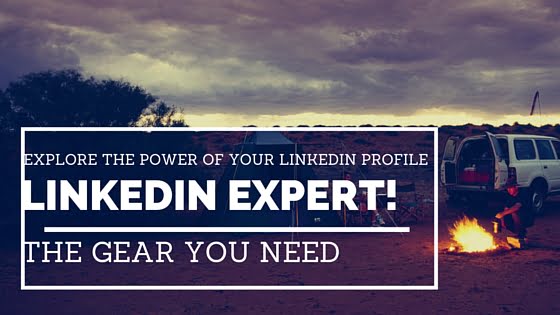 Let us have a look at the LinkedIn profile sections:
LinkedIn offers a rich platform for individuals to showcase their personality to the wide audience in the online world. You have summary, experience, skills, courses, publications, honours & awards, certifications, volunteer experience, languages, project, education, additional information (that covers your personal interests and likings), and some more (patents, test scores etc). So, how many of these sections you have updated? I will try to briefly explain the sections to you.
Summary: 'It is a simple summary, just like others.' Most of the people make the same mistake. However, the LinkedIn introduction is not 'just another summary'. You have to provide the best about yourself, professionally and personally. There is a limitation of characters that you can use. It's better to be pointed and clever.
Experience: If I say it the juice of your profile, most of the experts will stand by my side. The motive behind building a professional presence, for most of the people, is to find good opportunities. LinkedIn offers you a full-featured and rich section to enhance your opportunities. Add your previous employment experience, and also add you ongoing job with all the necessary information. By necessary information, I mean your job role, responsibilities, the projects you have handled (or currently working on) and any awards or recognition you have won in that role. This section gives your visitors (with any intention) a full view of your abilities, appraisals, recognition and strength. Think no more, just get your keyboard and start updating your experience section.
Skills: Be honest! Add all those skills that you possess. Moreover, this section also empowers your profile by endorsements. The connections in your network might be interested in showing faith in your skills. (Numbers, however, seldom matter! I am preparing another article about LinkedIn connections and endorsements.)
Courses & Education: Update the both sections with appropriate information. Add your graduation, post-graduation and any other course that you have attended.
Publications: This is a digital age, and almost every alternate person has become an author! You can also showcase your writing skills by adding your published books to your profile.
Honours & Awards: Who is the person without a will that world should know the achievements by him or her? Do not forget to update this section with appropriate information. You can add the milestones of your life to your profile.
Certifications: Have you got any certificate? LinkedIn gives you the slot to poster your hard-earned certificates to the visitors. You should keep this section updated with your certificates to let others know what you excel at.
Other sections are also useful, and you should update them with necessary details. Do remember that any and every section of your LinkedIn profile owns a key to your next big opportunity.
Things done, what next?
If you are in the same dilemma, let me assure you that things will happen. You will see the advantage of your LinkedIn profile with time. To assure you a step further, I have got all my opportunities from this very thing! You can trust your skills to build a powerful display of your strengths and knowledge. Wish you the very best with your hunt!
For reference, you can have a look on my profile here: (For best, log in before your view the profile)
http://in.linkedin.com/in/poetalokmishra