Backlink Basic: What Not to Do
Backlinks Basics: What Not to Do?
What is Backlink?
Backlinks become the first concern of SEO nerds and experts as soon as they begin to work on any website. Their concern is worthy; backlinks have occupied an important place, or perhaps the first, after the inception of Web 2.0. For those who are new to the SEO business, backlinks are the incoming hyperlinks that point to your site (Backlink, Wikipedia). In this modern age of digital marketing, backlinks play one of the greatest roles in the ranking of any website. The first lesson in Backlink Basic tells you that the number of links to your site determines your website's position in SERPs (Search Engine Result Pages), domain authority, popularity and the most important thing – your business. This early notion about backlinks sways the mind of SEO experts in making. Moreover, hitting the number of backlinks in an upward direction is also in the mind to the first time or inexperienced bloggers. They simply do 'anything' to get or create links pointing to their site!
The Good and Bad Backlinks: Backlink Basic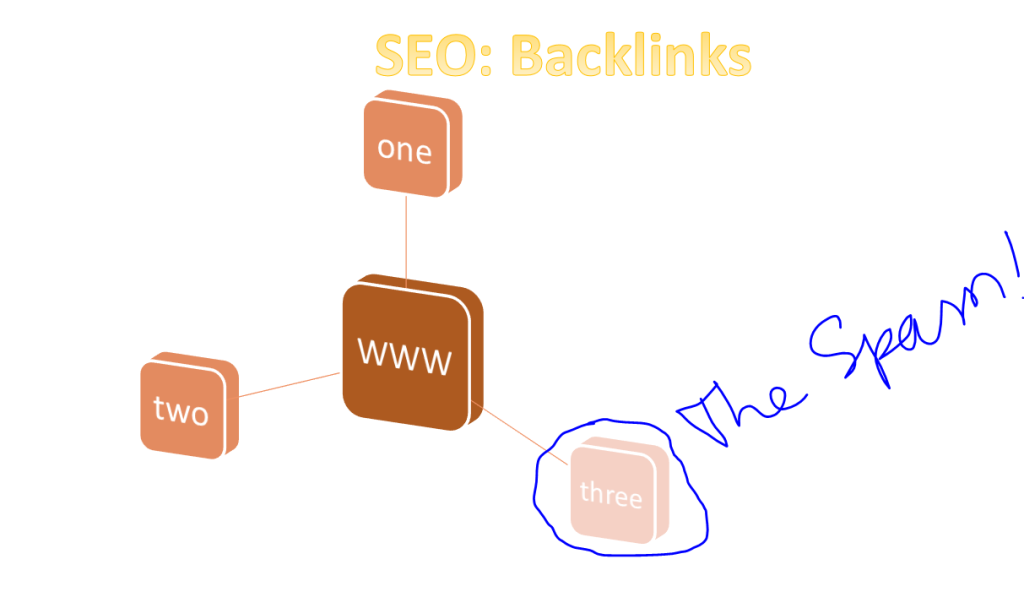 Let us come to the main purpose of this article. I will share some facts about the backlinks that I have learned from different reliable sources like Moz and Google experts. First, you need to know the categories of backlinks. Yes, there are good ones and bad ones!
Good Backlinks: In simple terms, the links that point to your site from 'authority sources' are good backlinks. Authority sources are the websites with higher domain authority and page rank. Nevertheless, the websites with average page rank and domain authority are sometimes good sources. However, there are conditions. Those average PR and DA sites must post quality and appealing content regularly rather than just being a 'link exchange' website. Once you get a backlink from any website in this 'good' category, you will be on the winning side.
Bad Backlinks: We all know this type of backlinks. The one you get after paying, participating in an exchange, link spamming or any other black hat practice are bad backlinks. These backlinks will mount your 'backlinks count' only. There is no ranking benefit you can get. Moreover, there are chances that google might penalize your site! Advertising sites, cheap web directories, sites irrelevant to your category are some examples of the 'bad sources' of backlinks.
So now that you know about the good and bad backlinks, let us consider what not to do in backlinks building:
• Don't be blind: Yes, before you ask from a webmaster for a backlink, ensure that the target website is matching your website in the category. Failing to which, google might take it as a 'cheap link exchange' business! Do you really want to act blind?
• Open web directories: Web directories are good sources of promoting your website. However, you need to verify the directory before you submit your website to them. There are open web directories without 'human editors'. Try your best to avoid them, or you will be unconsciously indulging in 'link spamming'.
• The popular DIY methods: Often, the starters in SEO indulge in this practice. Create a blogger blog; post a link back to your website. Make 'just another WordPress site,' and link back to your main website. Sometimes, the small business owners go to an extent of making cheap one-page websites and simply putting a link pointing their business. Am I right? However, these are all malpractices that google does never encourage you to do. Sooner or later, you will be 'punished' for choosing the do it yourself path.
• Some other 'cheap' considered methods of backlink building: People often add their website address to forum signatures, blog comments, guest books, profile pages and any other possible space with a possible link. Moz says these practices in link building are 'not good' and you should avoid.
At last, I would like to say that backlink building is all about making and implementing perfect content strategy. You should not take a shortcut to link building. Shortcuts often land you in nowhereland! Better plan something worthy and trust your abilities to engage the visitors who come to your site. If your content is user-friendly and worthy, you will naturally get backlinks! And trust me, it happens!
Sources Used:
(I would like to get expert views. I am rather a new fella to SEO. Please excuse and teach me if I have said something wrong.)